"Can guided outdoor vacations accommodate different activity levels and interests?"
Not only can we arrange a nature-filled guided vacation suited to all levels, but we can mix it up with hiking, biking, kayaking and more. Everyone can tap into their favorite pastimes — and even discover new ones!
We love these vacations because they take into consideration everyone's skills and abilities, from grandparents to young kids. It's also a safe way to push beyond your comfort zone under expert guidance. Plus, they layer in plenty of time for relaxation and exploration along with adrenaline-fueled fun.
With Backroads, for example, a multisport vacation on the islands of Maui and Lāna'i creates the perfect balance of slowing down your pace and experiencing only-in-Hawai'i thrills. In a single day, you could hike a scenic ridge trail, spot dolphins from a stand-up paddleboard and go snorkeling in a sheltered bay — all before raising a toast to another perfect sunset. Anywhere in the world, you'll have multiple route options, several skilled leaders and support vans to simplify every step.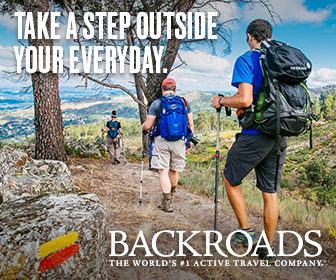 Butterfield & Robinson also curates luxury-meets-adventure vacations, anticipating every last detail. Picture spending one day ascending South Africa's Cape Point, where lunch is served with a view, and another cycling Cape Winelands vineyards — pausing for wine tasting, of course. You never have to worry about transporting your luggage or crossing from one city to the next. Top-tier hotels, custom equipment, and fine dining are all essential parts of this journey.
We also love connecting travelers with cruises that naturally weave in active excursions. Perhaps that means cycling along the Danube thanks to complimentary bicycles on AmaWaterways, doing outdoor yoga near the Columbia River with Uncruise Adventures, or hiking and kayaking in remote Alaskan waters with Lindblad Expeditions.
---
Contact us to get the inside track on which adventures are the right fit for your style of travel. Visit our website and enter OFFER M17404 to start the conversation.
---
Cover Photo: Big Smiles / UnCruise Adventures