LGBT Travel
Anywhere Anytime Journeys ® specializes in tailoring a safe, carefree travel experience for the lesbian, gay, bisexual and transgender adventurer. Designing a unique experience based upon your wildest dreams is what we do while keeping in mind gay-friendly locales, companies and countries.
Whether it's a world-class vacation destination, gay pride festival or an idyllic setting to explore we know where to go and how to maximize your valuable time. Our goal is that your experience be relaxed and you feel welcome. Let Anywhere Anytime Journeys ® take care of all the details. Discover how our personalized VIP services open doors to deliver authentic encounters that are fashioned to your taste. Let us take you to a place you never knew you'd love and that you'll be talking about for years to come.
We specialize in guiding the LGBT traveler to experience the trip-of-a-lifetime again and again.
LGBT Suppliers

Atlantis offers cruises or all-inclusive resort vacations dedicated to the premise of creating a welcoming community that simply doesn't exist anywhere else: a place where you can relax, be yourself, and have fun in ways you never imagined.

Brand g Vacations aims to serve the growing numbers of lesbians, gay men, bisexuals and transgender (LGBT) travelers, along with straight allies, who enjoy innovative escorted vacations to international spots.

Olivia is the leader in lesbian travel and offers cruise, resort, luxury and adventure vacations to fit a variety of styles and budgets.

PrideWorld offers the next level of luxury travel. "Specialists in the art of Gay Travel" says it all.

RSVP Vacations is the originator of the gay and lesbian cruise concept to provide a safe, tailor-made vacation environment for gay men and lesbians.
Destinations
Travel Types
Cruise Suppliers
Vacation Suppliers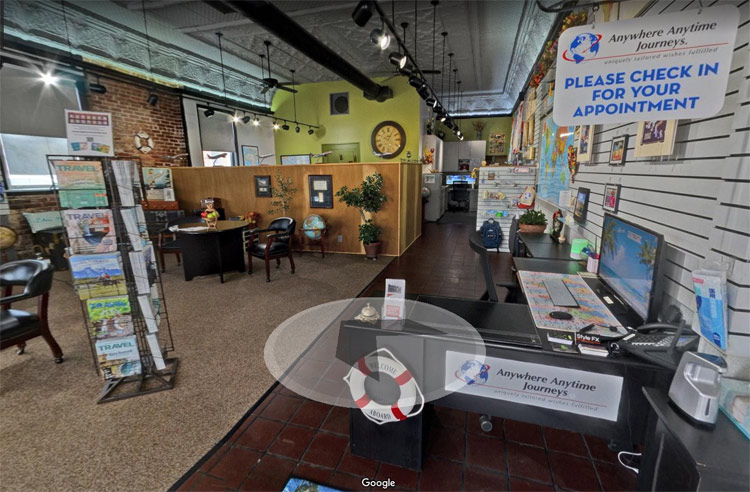 Take a Virtual Tour of our offices. Click Here